One of the many questions we get asked from our clients is "How do we get our marriage license?". We give all our couples a detailed document that helps them through the process and answers any questions they might have.
The process itself is very simple, but there are different guidelines depending on if you're a Florida local or from other states/countries. For example, did you know that if you're a Florida resident, you must wait 3 days for your marriage license to become effective (unless you completed the Florida premarital course), but a non-Florida resident does not have a waiting period?
The marriage license is one of the most important documents, which means it's crucial to have an after ceremony plan for the marriage license. Some officiants do offer to mail it for you, that's always a great option. If they do not, then make sure you hand the marriage license to someone who will be responsible enough to mail that as soon as the next day (if possible). You don't want to worry about the marriage license on your honeymoon!
xoxo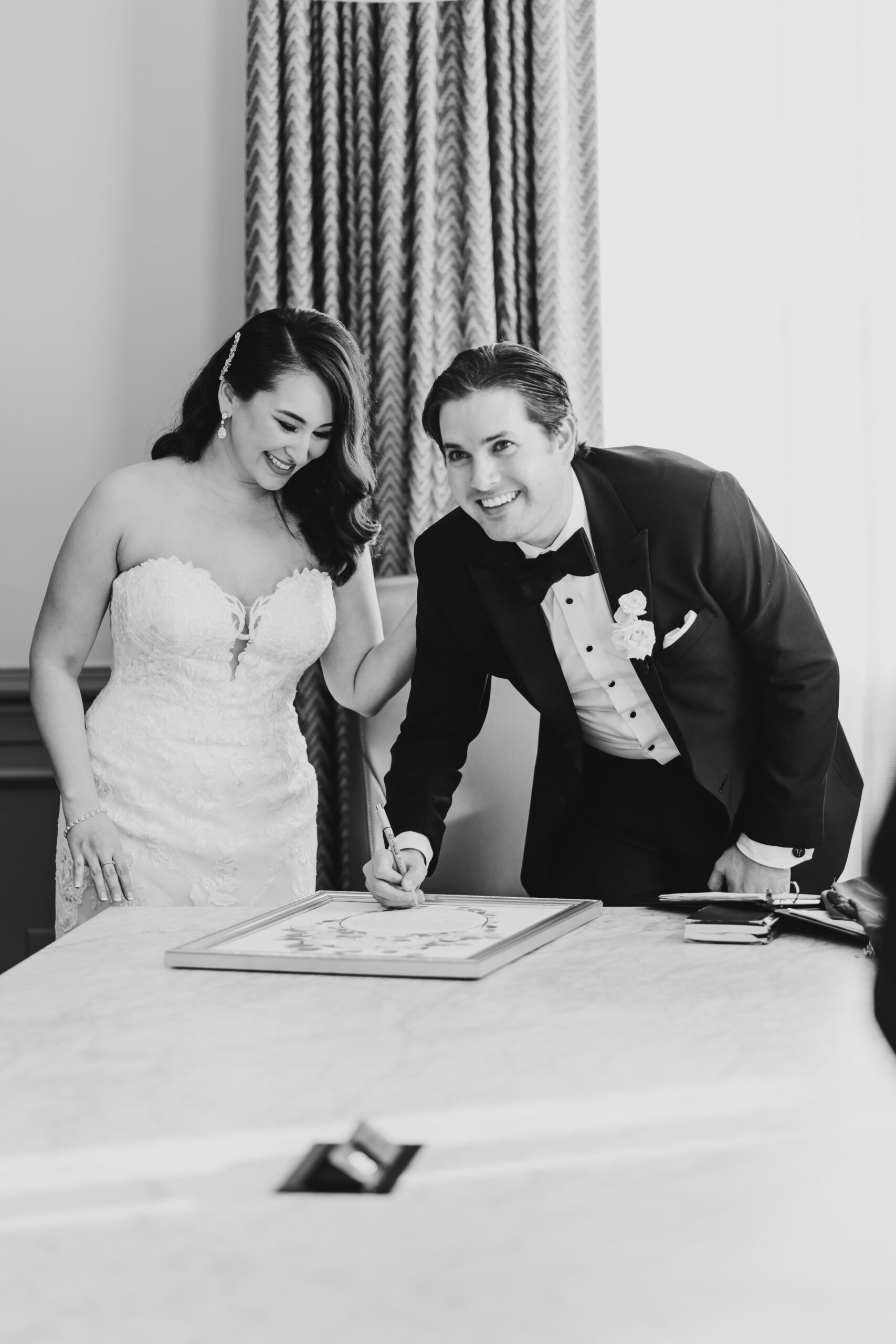 Planning by JV Wedding Planning
Photo by La Vie Studios
Makeup and Hair by Style My Elvi
Venue: The Hotel Colonnade