There is such a misconception with venue's minimums. For couples who are planning their wedding, it's sometimes hard for them to comprehend the venue's minimum and what it covers, so much so that we're writing about it to clear your doubts on it.
When a venue sends you their contract and tells you your minimum is $65,000.00 (example), that means it ONLY applies to Food & Beverage. Nothing else applies to that minimum.

So if your venue will be providing and/or charging you for audio visuals, bartenders, valet validations for vendors/guests, draping, room rental fees, getting ready room fees, loading dock fees, etc., none of that would apply towards your minimum.
You should also take into consideration that everything has an either 24% or 25% (depending on the venue) Service Charge on top of the minimum, plus their taxes (usually either 7% or 9%).
Here is a breakdown of what you're looking at with a $65,000.00 minimum:
$65,000.00 Minimum
$ 15,600.00 Service Charge (24%)
$  7,254.00 Taxes (9% of Minimum and Service Charge combined)
$87,854.00 TOTAL
This math only applies to your minimum, so any other items that the hotel charges outside of this, will have another 24% and 9% tax.
We always explain this to our clients, so they are not surprised when they see their final invoice. It's important to keep in mind how fast the venue invoice can add up.
I hope this helps you in your planning process!
xoxo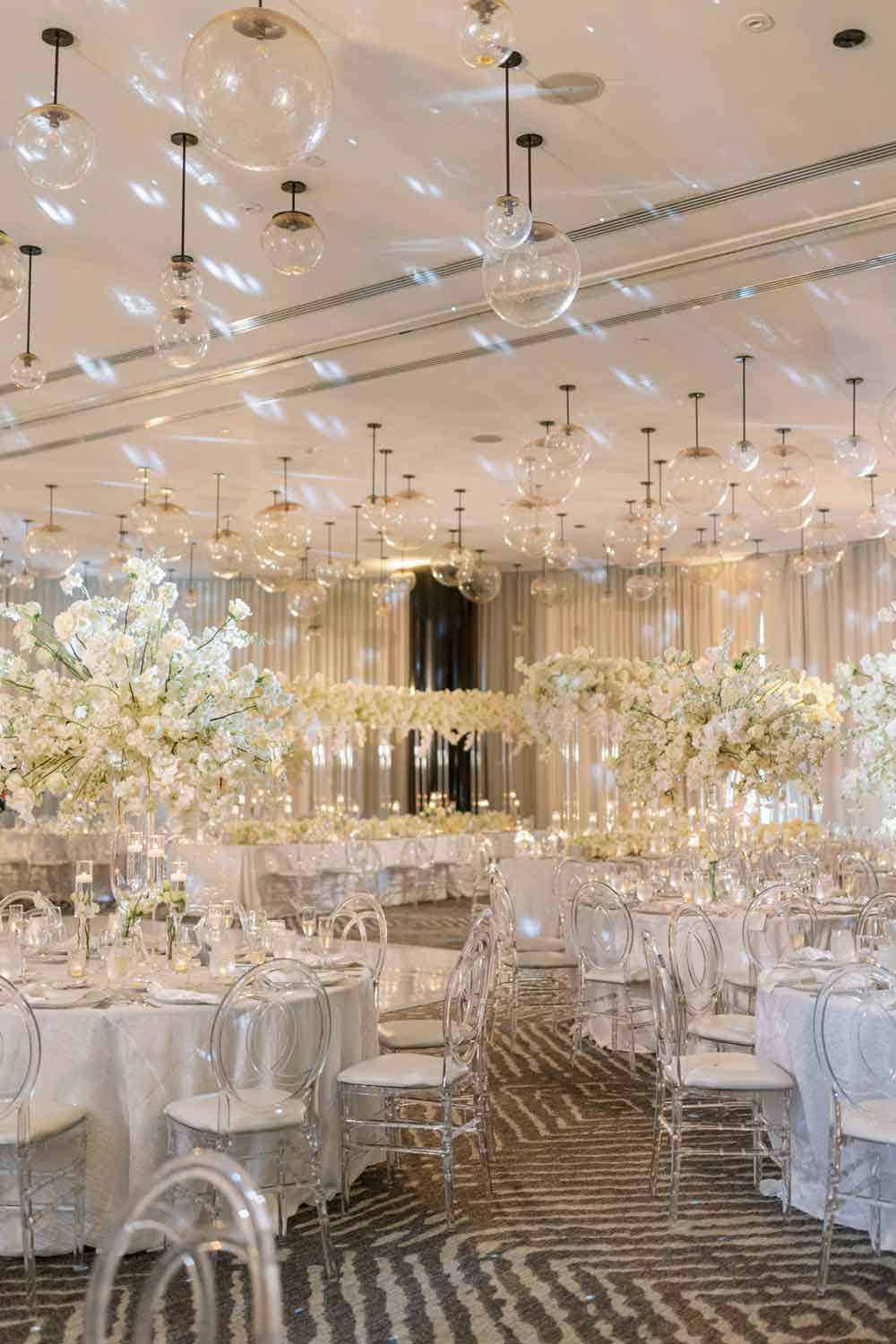 Planning by JV Wedding Planning
Photo by Colors of Grace
Flowers by A Lavish Event Design
DJ/Lighting by Sarz Entertainment
Venue/Rentals: Kimpton EPIC Hotel